Luxury interior design is a term that encompasses the finest details to create a luxurious atmosphere. The look and feel of luxury interiors are often inspired by the architecture and design of high-end hotels, resorts, residences, and much more. Luxury interior design is all about creating a sophisticated look that brings comfort, quality, detail and sophistication to your home.
The following tips will help you complete your own luxury interior design:
1.Focus on comfort
The best way to ensure success in creating a luxurious look is to focus on comfortable spaces first. This means starting with the ground floor and allowing for generous amounts of space so that guests can move freely around your home without feeling crowded or restricted.
2.Design for quality
When it comes to creating quality interiors, a designer must be able to create an atmosphere where everything is of the highest caliber. This can mean incorporating luxury fabrics into your interiors or taking advantage of natural materials such as wood or stone when designing furniture pieces in order to achieve the perfect balance between beauty and performance.
3.Create details that speak out loud
Luxury interiors are often filled with subtle details that add a touch of sophistication without overwhelming the vibe of the house. Interior Designers like DezinePro Interior will help you make your home look luxurious and sophisticated.
4. Curate a theme
You might have a vision for your interior design, but it's best to start with a small and manageable one. This helps you stay on budget while still getting the feel you want in your home. You can then build upon it as you go along, adding new elements to add complexity or refine your style.
5. Make it functional
A high-end interior is one that is not only beautiful, but also very functional and practical as well. It should be easy to clean and maintain so that if you ever decide to sell the property, it will come with a clean slate ready to be repainted or refurbished.
6. Consider an open floor plan
An open floor plan allows everyone in the house to move around without bumping into each other or having stairs in the way when they are on different floors of the house or apartment building. This makes for more space between rooms and makes them seem bigger than they actually are because people can see into each other's rooms from their own areas of the home where they spend most of their time (waiting rooms such as living rooms). 
Top 10 Ideas For Luxury Interior Designs in Bangalore
Mirrors are an important part of any luxury interior design as they reflect light and can be used in many ways like as decorative wall mirrors, floor mirrors etc., so try using them on your walls instead of using paintings or photographs on them as this will create an elegant effect on your walls without having any clutter around them which is good for both practicality
According to the top 10 interior designers in Bangalore , like the DezinePro Interior an ornately framed mirror on the wall can be a great help in creating a luxurious feel and glamour in the decor. It will also create an illusion of spaciousness.
If you have a large living room or bedroom, it will be perfect for showcasing your favourite art pieces or family photos. It will also provide a nice focal point for your space and make it look larger than it actually is.
Windows are the best place to display your collection of art, or have a stunning wall mirror for a glamorous touch. 
Wooden flooring not only looks beautiful but also makes your home more cosy and warm as compared to tile floors which can feel cold and uncomfortable while sitting on them. The best thing about wooden flooring is that it doesn't require any maintenance, which means you don't have to worry about stains or scratches ruining its beauty.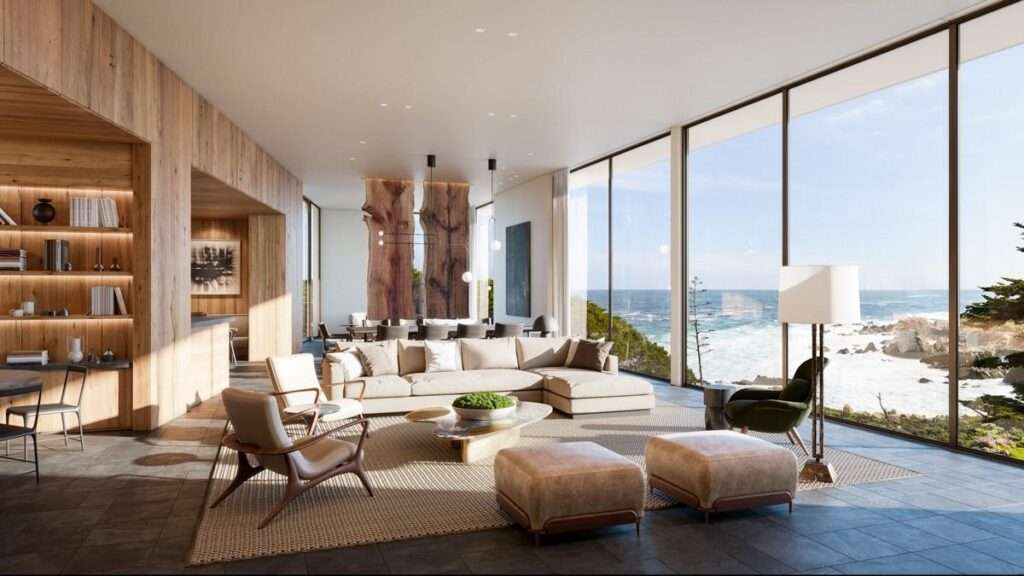 This is another great idea that can make your room look more elegant and beautiful. It is also a very simple way to give your room a fresh and new look. White paint on walls gives a clean and fresh look to any room as it reflects light well, making it appear bright and spacious at all times.
Chandeliers add beauty, elegance, charm and style to any room. They are very easy to install too! If you have enough space for them, then go ahead with this idea because they make even the smallest rooms look spacious and elegant!
According to the best interior designers in Bangalore, a plush rug with colours and patterns in harmony with the décor theme can increase the style quotient of the house by many folds.
This is because it adds warmth to your space and makes it feel more inviting. The best thing about rugs is that they don't require any maintenance, which makes them perfect for your home. You can place it anywhere in your living room or dining area and it will stay clean for years.
According to interior decorators in Bangalore, plain walls are old-school things now. Wall arts like textured walls, wall murals, leather panels, trimmings, etc. can work wonders in increasing the luxury quotient of the house.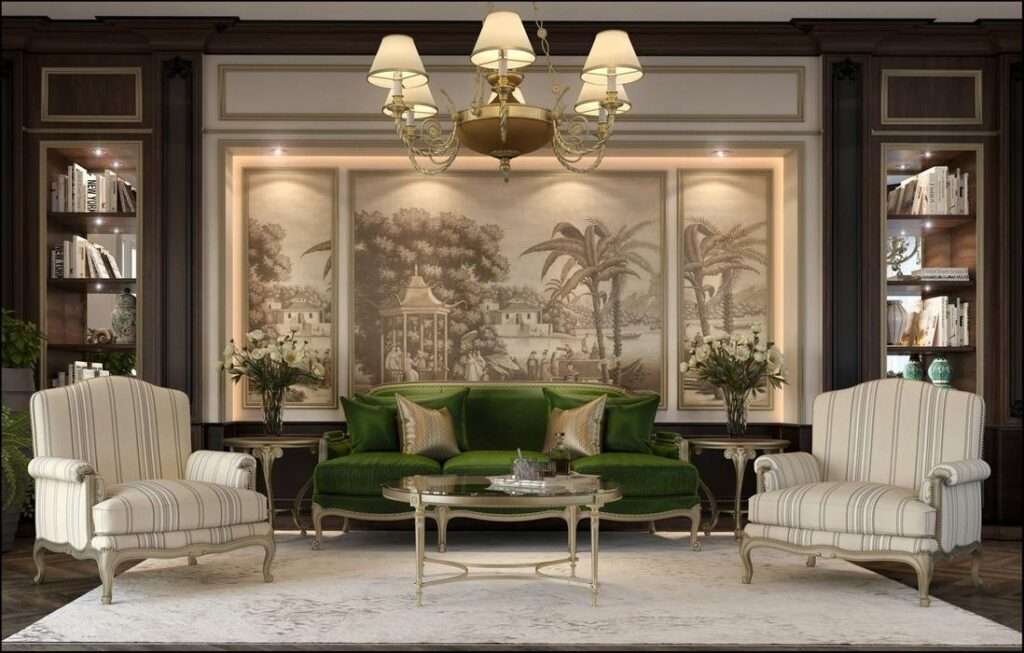 7. Use the right color scheme!
According to the best interior designers in Bangalore, including DezinePro Interior, if you want to design a home that is in vogue then say goodbye to regular white and pastels and add some glamour to your house with deep hues of red, blue, and green or metallic colors.You can contact DezinePro Interior and their top designers will help you curate the best colour scheme for your house .
8. Matching furniture sets!
Most people think that if they have a large house then they need to add more pieces of furniture so that they can make it look spacious but this is not true at all. If you want your house to look spacious then it should be done by matching up different furniture sets together rather than adding more pieces of furniture. This will give a larger impression about the size of your home and will also help in creating an elegant look.
9. Incorporate Drapes in Your Favorite Color
Drapes are an essential part of any interior design scheme. They can be used as a source of light and shadow as well as privacy. Choose fabrics that are not too heavy, but rather lighter ones so they can filter in sunlight while shielding you from the elements. You can even hang them on rods or gather them in elegant folds. The key is to ensure they are tailored full length so they cover the entire window!
10. Invest in Good Lighting
This space-saving wardrobe design is efficient, with full-height swing shutters and lofts attached to it. The open rack in the middle is handy for placing things, while the choice of material and design combines style with functionality. The shades of brown used also give a contemporary look. Highlight unique features. Every prominent piece needs to have its own time in the spotlight if you're going to the trouble of great interior design. Uplighting illuminates the clean, contemporary staircase design while lighting from above illuminates these unusual columns that resemble mesh.
Interior designers with experience oversee the creative process of luxury interior design. It prioritises experiences and is extremely relevant to the client's particular way of life. It embraces the genuine delight of living and the splendour of the nearby natural environment or bustling urban setting.
Every component, from a practical layout to the finishing touches on the decor, is essential at every stage of the design process. The cutting-edge luxury design investigates novel concepts, is meticulous in its attention to detail, and gives careful consideration to materials and finishes.
The whole design must be flawlessly accomplished without sacrificing authenticity, represent the user's individual wants and preferences, enhance their quality of life, and enhance their perception of their interior surroundings in order to successfully convey the idea of "luxury."
Simply contact DezinePro Interior to book a free consultation. Our designers will discuss your colour and design choices and customise everything to your tastes and needs. After discussing the parameters of your interior design project, we will prepare an offer outlining the details of the materials and elements, including the price.