Best and Affordable Vanity Unit Design in
Bangalore
Hello, if you are searching for experts to design a Vanity unit in Bangalore, you are in the right spot. We at DezinePro can deliver high-quality service and professional custom Vanity units. 
Interior designers can help you design Vanity units by analyzing the aesthetic needs for a luxury interior, which has been created based on your requirements. They will also leverage their skills in understanding the various aesthetic concerns to create a master plan that is built to amplify its value. Interior designers can design fabrics, surfaces, textures, and finishes with an eye for detail optimizing their value for luxury property owners.
A personalized  Vanity unit gives a safe feeling and comfort to a person who is using it. The space allocated to use for design should have proper ventilation. There should also be enough lighting and acoustic conditions. If a person finds these facilities available in a particular place then only he can feel comfortable spending time there.
Interior design concepts are to create the environment that meets the owner's coziness and satisfaction without compromising on any of its proportions and interrelationships between quantitative, qualitative, functional, and aesthetic aspects that make up the interior design of the space. Interior design aims to influence human feelings and moods by managing graphics, lighting, and color variables.
Please feel free to contact the Designpro expert interior design team to design a Vanity Unit In Bangalore with any queries you might have.
Vanity Unit Designed by Dezinepro in
Bangalore
More Interior Designing services in
Banglore by Dezinepro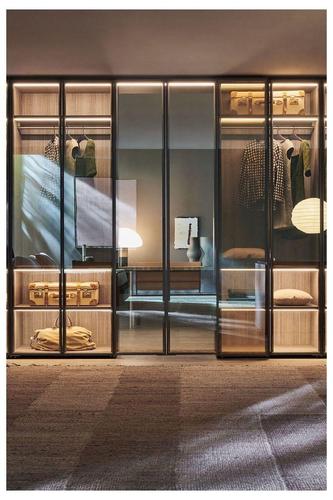 Walk-in wardrobes are new-age wardrobe designs that are available in many different styles. You can have either closet which will be filled with rows and rows of shelves or a wardrobe which is neat and simple for storing your clothes. We at Dezinepro have years of experience in designing and executing walk-in wardrobe.
Karthik Vishwanath
2023-08-13
I did a mistake of giving the order to this person, the quality delivered was very poor, Akilesh promised original Neem wood ply, within 6 months the plywood started lose it's shape and got bent. Got a plywood expert, he said this is a very low quality and duplicate neem wood ply. Called him, he said he will rectify, but never turned up. Thank god i did not give him my new building contract, I would have got cheated big time. Keep away and save your hard earned money.
Best place for all your modern home needs
Good
Very good
Sujay Kondanekar
2023-08-08
I recently hired Dezinepro interior designers for a home improvement project, and I couldn't be happier with the results! From the moment I contacted them, their professionalism and attention to detail stood out. I had two wardrobes with mirrors and LED lighting, a semi-modular kitchen made of marine ply, and wall-mounted cabinets installed in different rooms. The craftsmanship is truly top-notch, and the accurate measurements ensured a seamless fit for everything. The LED lighting beneath the cabinets adds a touch of elegance to the entire setup. What impressed me even more was their reasonable and negotiable pricing. It's clear that they value their customers and are committed to providing exceptional service without breaking the bank. I wholeheartedly recommend Dezinepro to anyone looking for interior design services. They not only transformed my living space but also made the entire process enjoyable and stress-free. Thank you, Dezinepro, for your outstanding work!
Shreya Vishwakarma
2023-05-14
Dezinepro did an excellent job with the interior designing and execution of my villa. Their attention to detail and personalized approach ensured that every aspect of the design was to my taste. Their commitment to sustainability was also impressive, using eco-friendly materials wherever possible. I highly recommend Dezinepro for anyone seeking interior design services in Bangalore.
I recently hired Dezinepro for a full home interior and I am beyond thrilled with the results. The team of designers was professional, creative, and really listened to my vision for each room. They provided expert advice and guidance throughout the process, and the end result was a beautiful and functional space that exceeded my expectations. The attention to detail and quality of work was impressive and I appreciated the seamless communication throughout the project. I would highly recommend dezinepro to anyone looking for top-notch interior design services.